If you've ever gone shopping for interior decorations or looked into fashion design, you may have heard of Pantone. They're well known for their color matching system, which has helped people match and coordinate colors on projects for decades. And since 2000, they've celebrated their colors with an annual Color of the Year.
2020 Pantone Color of the Year: Classic Blue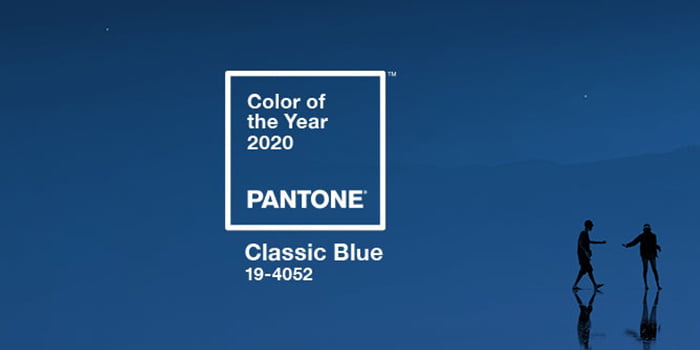 The Color of the Year is more than just a fun declaration; this yearly event has influenced trends in graphic design, interior design, and fashion. New, fashionable garments might be designed around the color chosen, while interior designers might see a boost in trendy clients asking to have rooms themed with the color.
Today, you'll learn about the 2020 Pantone Color of the Year, Classic Blue. After careful consideration by the Pantone Color Institute, Classic Blue was chosen as it represents stability and relaxation, something needed in today's hectic era.
These days, day-to-day life has gotten a bit crazy. Somedays, it might even be completely overwhelming. And thus, Classic Blue makes a perfect answer to the disarray you may face these days. Blue is calm, non-aggressive, and offers a simple refuge from life's mayhem. It can inspire resilience; overall, it's just a beautiful color.
Classic Blue and You: Using It To Create a Beautiful Wedding Theme
This color could be just the one you need for your wedding! You can apply this color in many different ways to create a simply gorgeous theme that'll stun your guests and make your special day even more beautiful.
You can use the color as an accent to white on things or for entire decorations to contrast against other colors in your venue! For example, you could put down a classic blue aisle runner and have a gorgeous contrast against the rose petals tossed by the flower girl.
Your bridesmaids would also look beautiful in Classic Blue, and your groom, groomsmen, and any other men at the wedding would look stunning in a beautiful blue boutonnière pinned to their suits! They'd also look great with Classic Blue ties to go with their suits.
Place cards and invitations would also look great in that color, giving a regal feeling to your stationery. Classic Blue chair sashes would also look great when used as accents against white chairs.
Other decorations would look great in blue, too! Table decorations, napkins, and tablecloths will go great with plates and utensils, especially if they're a gold or copper color! And, of course, you could have a cake's trim or decoration be that shade of blue, too!
As you can see, there are many ways you can incorporate this color into your wedding. Remember, you can look at Pantone for ideas on what colors to pair it with!
Color code: PANTONE 19-4052
Learn more about the 2020 Pantone Color of the Year: Classic Blue here: https://www.pantone.com/articles/past-colors-of-the-year/color-of-the-year-2020