Social media platforms are powerful tools to use daily for your wedding planning business. With a multitude of audiences, high-quality pictures, vendors, limitless hashtags and so much more – it's a great way to expand your brand and show off your talent.
When it comes to attracting clients and promoting your business, building online relationships and engaging through posts is important. Most brides and grooms nowadays are scrolling through their phones instead of flipping through magazines.
Social media has become a lifestyle; taking advantage of its connectivity will guarantee that you reach a wide range of clientele.
Hashtag Your Way to Wedding Planning
Here are the most popular social media sites today:
1. Twitter
When describing weddings on Twitter, you may be limited to only 280 characters. It's important to remember what verbiage to use that will catch users' attention. Do not be vague.
Instead, try to convey a picture or a situation that people will be drawn to. For example, The Knot, one of the most popular wedding sites, shared a tweet that said, "My fiancé when they see I want a queso fountain, champagne tower, late night McDonald's and fireworks on our wedding day."
They also include a GIF of celebrities Kendall Jenner and Harry Styles laughing at each other. This witty and engaging tweet can be trendy and relatable to clients who want to know more about what you are promoting.
Hashtags, you say? Well, that's also a must! When it comes to hashtags, do not use generic words like #wedding or #bride. It will get lost in the cyber universe with other hashtags that may not even be for nuptials.
Rather be more specific such as #bohoweddings, #destinationweddings, #weddingdecor, #rusticweddingstyle, etc. Add as many hashtags as you like to your tweet to include those keywords that clients will be searching for.
Retweet testimonials or compliments from clients. When you have a client impressed with your work or the service you provided, encourage them to write a testimonial or "tweet" at you. You can then retweet what they say and share with other potential clients how much your work is valued.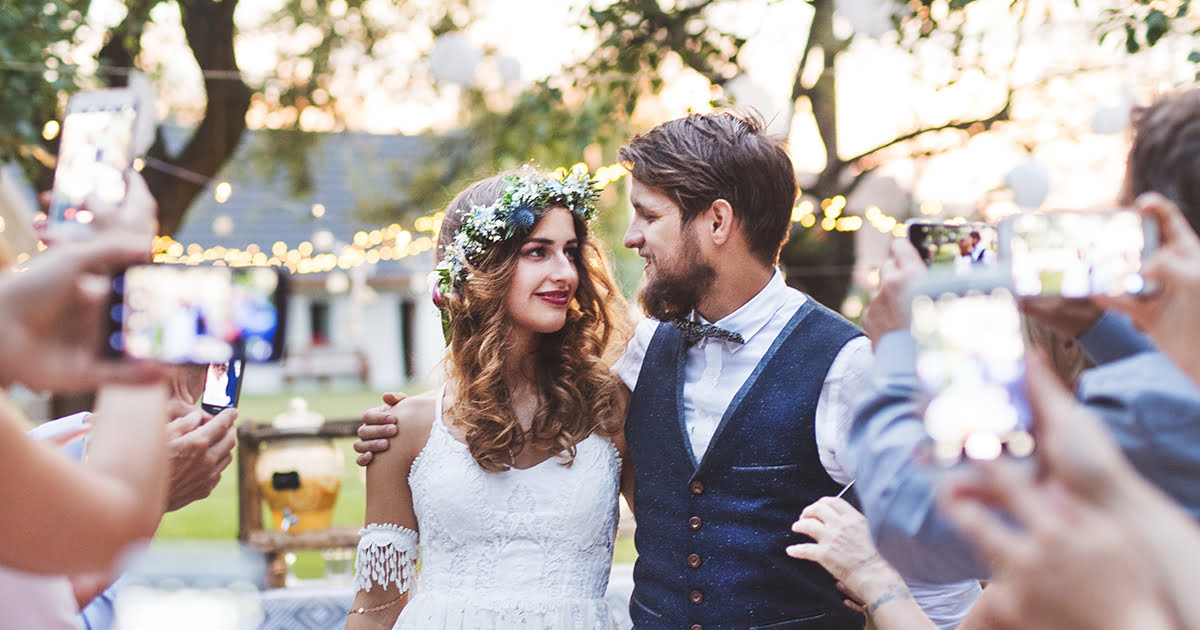 2. Instagram
A picture is worth a thousand words, they say. Well, on Instagram, depending on the picture. It can be worth a thousand likes and comments. Capture pictures that are high-quality and eye-catching. The images that get the most attention are the ones with intricate details and flattering angles. The same goes for videos. And don't forget, if you post a picture from a wedding photographer, always give credit to the images.
This also brings up the point that Instagram is a great way to connect with various wedding vendors, whether it's the florist or the DJ. When you post pictures, tag your vendors who worked at the wedding. Prospective clients will see this and realize how well-connected you are. They will want to work directly with someone who can best recommend them. Also, vendors may share your contact with their clients. It's a win-win situation.
If you are not posting pictures or videos on your main page, post Instagram stories instead.
Instagram stories or Reels can capture a reel of the wedding details. You can also add upbeat music to the background, tag locations, and apply filters and other fun details to make your stories want to be seen. The more you post, the more it will invite clicks. Like Twitter, add hashtags and keywords that clients are searching for.
3. Facebook
Facebook pages have risen in popularity over the years. Almost every business out there seems to have a Facebook page rather than an actual website. Creating a Facebook page dedicated to your brand and business is an excellent way to spread the word.
It can include features that a typical webpage does not have. It allows clients to leave a comment or message you directly. They can see how many people are following your page. They can leave reviews. Tag other Facebook users within your post or share your post to their walls.
Another frequently used feature in Facebook that is extremely useful is Facebook Groups. There are hundreds of wedding Facebook Groups out there that can tag or share your business with other captive audiences. It's also important to join these groups to reach these new clients.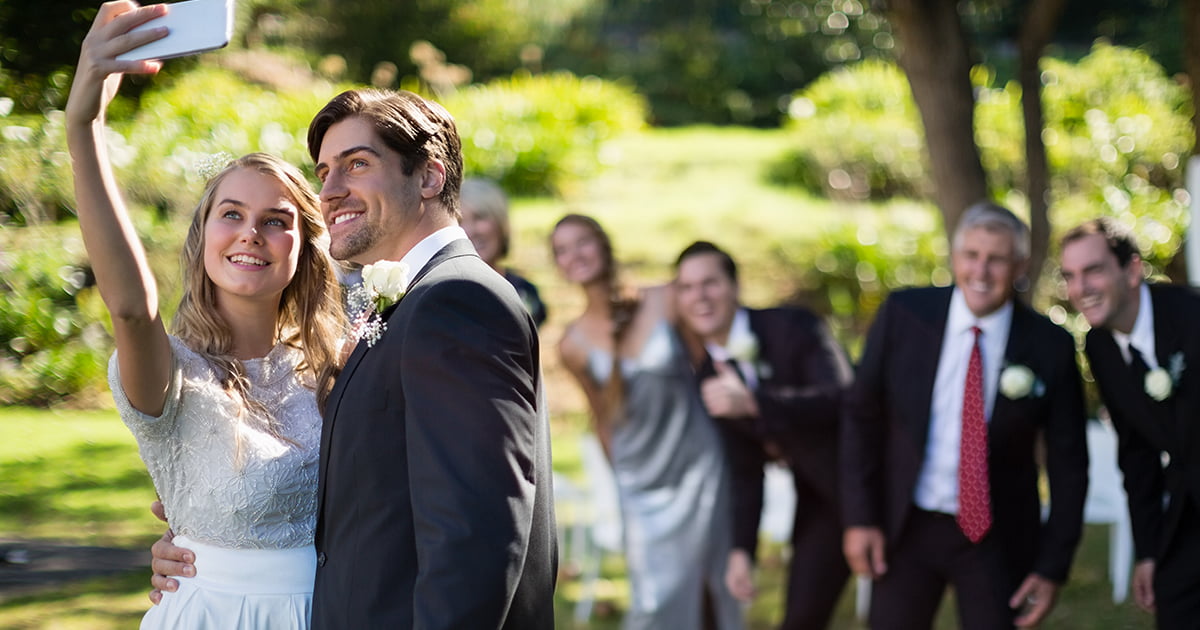 4. Pinterest
This may be the most social media site in demand regarding weddings. When a wedding is described as a perfect event, it's often dubbed a "Pinterest wedding".
And this is why engaged couples flock to the site and start creating their own board that will be their inspiration source. Adding pictures to Pinterest is a great marketing strategy. You can also include your business name and information within the description when you add images.
You can say something like, "Visit my website." Or you can create a board as your portfolio and refer others to check out your board. It's a sure way to get clients to see your aesthetic and vision. And once they have you on their board, they will likely contact you for all their wedding planning needs.
Social Media is a Wedding Planner's Best Friend
With all the social media outlets available, it's important to be concise and consistent.
Post often and always try to be creative with your voice. Don't be afraid to mix things up. It will keep people engaged and interested.
And remember always to add links. You want people to navigate to your page as much as possible.
Once you have content established and an agenda to expand, it's an excellent start to attracting couples to hire you for their dream wedding.