A wedding day is a lifetime experience and one of the most important days of your life. To achieve the perfect wedding, a lot of coordination and planning must be implemented so that nothing goes wrong. Not enough preparation and planning can also be one of your life's most stressful and scariest days.
Apart from hiring a wedding planner, some of the other tips and secrets that can help you have a stress-free wedding day include:
1. Share Your Wedding Day Timeline
Your wedding day timeline is supposed to be complete, including all the addresses where activities will be held. A wedding day timeline is the best way of letting your guests have the best shot at arriving at the occasion on time.
A timeline also enables you to know what is best for everyone and what works best so that no one has to go through major inconveniences. For better planning, ensure you adjust the timings on their copies to show an earlier time, which is critical, especially for those known to be late.
2. Stock Up on Snacks and Water
As much as it is fun, the day itself is wildly busy, and your emotions will be all over the place. One of the best ways to ensure a stress-free wedding day is by ensuring you are well-fed and adequately hydrated. Equip yourself with a water bottle and bars of energy snacks to reenergize and keep you going.
You do not have to feel hungry for you to have a bite of something. Having extra energy to bounce around and talk to everyone is important for sustenance and prevents you from blacking out.
3. Pre-pack an Emergency Kit
While hoping for the best, do not forget to plan for the worst. Being open-minded and keeping your options open so that anything could go wrong makes you one step ahead in situations that require your attention. The last week leading to your wedding day should be used to put up an emergency kit with all the needed essentials because you are never aware of what you will need until you do not have it in your emergency kit collection.
Some of the things to fill it up with include:
Blotting papers
Fashion tape
Tissues
Breath mints
A mini sewing kit
So long as it comes to mind, toss it in because a thoughtful emergency kit prepares you for disaster.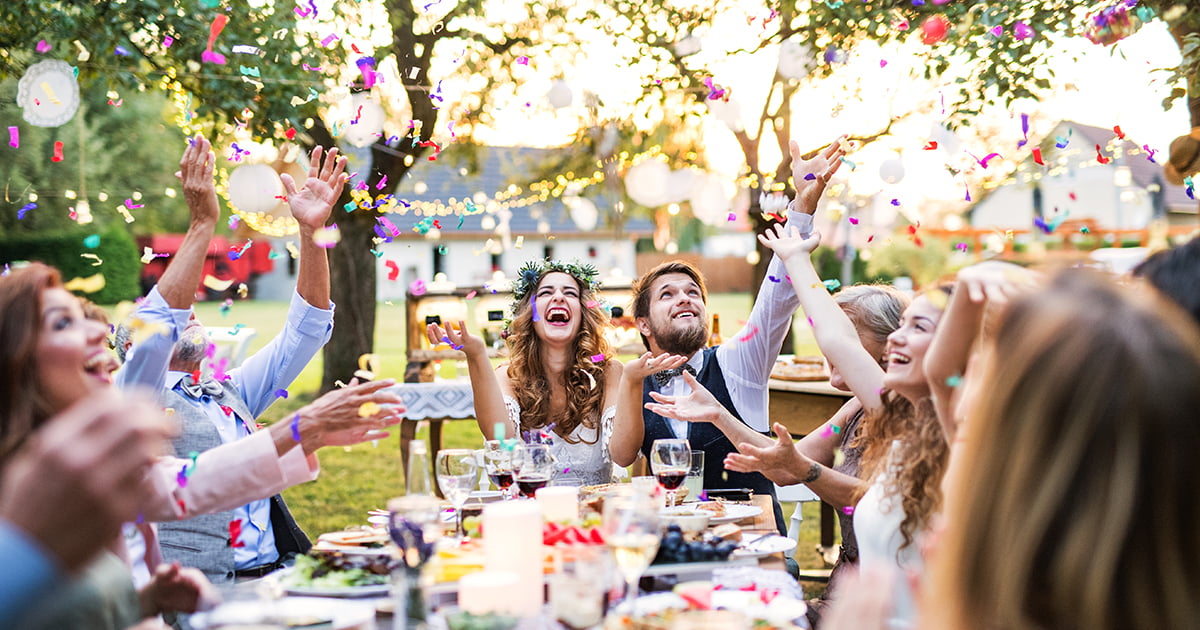 4. Have a Comfy Pair of Dancing Shoes
No bride wants to be in stilettos the whole day, and a pair of low comfortable shoes come in handy when everything gets crazy and you cannot stand being in heels any longer. Nothing should deter the bride from having a good time and letting loose, especially on their wedding day, not even the shoes. In most cases, wedding shoes are usually new purchases. Make a point of practicing in them so that you are most comfortable walking down the aisle.
You might also want to provide comfy dancing shoes for your bridesmaids, so they do not miss out on the fun and stay off the dancefloor because of sore feet.
5. Practice Bustling the Dress
When the time comes for your grand reception entrance, you do not want to waste any minute trying to figure out how to bustle the gown so you can walk. A complicated bustling system can ruin your day and make you wish things had been done differently. To avoid such situations, practice the busting with your maid of honor, mom, or any other person in charge.
While practicing the bustling, be sure to practice the dress changing, too, so that you save time when the actual time comes.
6. Assign a Phone Keeper
The last thing you want to do on your birthday is answer emails and messages about where the venue is, if there is enough parking space or if you will have a little room left for extra guests. The wedding morning is already filled with preparation and getting ready activities, and the most you can do is sit, be in the moment and let others take care of the extra work.
Appoint one of your responsible bridesmaids to answer the calls and save you the mountain of stress so that you have all the time in the world to choose your favorite lipstick color, what set of jewelry goes best with your gown, and whether or not to have the right layer of makeup depending on the weather.
A stress-free wedding requires you to involve yourself with a trustworthy team of vendors. Among the most critical vendors is the photographer, who has to be keen enough to see every moment captured. Memories of such rare and special occasions should be well-put for the future.
Above all, an essential tip is to avoid being stressed at all costs. After doing everything within your power to get things in the perfect state, you only need to relax and trust that all will go according to your will.