Today's weddings are much more than a ceremony and reception. They're carefully-planned experiences that leave a lasting impression on all attendees. To do this, many couples are finding innovative ways to incorporate modern elements into their wedding day. One increasingly popular element is the use of video on your big day.
Whether you plan to host a small private ceremony or an elaborate public affair, incorporating video into your wedding can be an excellent decision that will pay dividends for years to come. From recording the speeches at a small ceremony to shooting some epic footage at your reception, there are several reasons why you will need video services at your wedding.
The Videographer Records the Important Speeches
There are probably a few moments during the ceremony that you'd like to remember forever. Unfortunately, you might miss the opportunity to write them down if you have other priorities at the time. If someone close to you delivers a particularly meaningful speech, you may be unable to write down every word they say. A videographer can record these moments so that you'll never forget them.
The same can be said for the first dance and any toasts made by guests. Capturing these special moments ensures that you'll never forget them. If you're having a destination wedding, you're likely to miss friends and family who can't attend the celebration.
A videographer can record messages from loved ones who can't attend the ceremony. This way, you can share the experience with those who can't be there. If you plan to keep the video private, you can re-live the special moments whenever you'd like.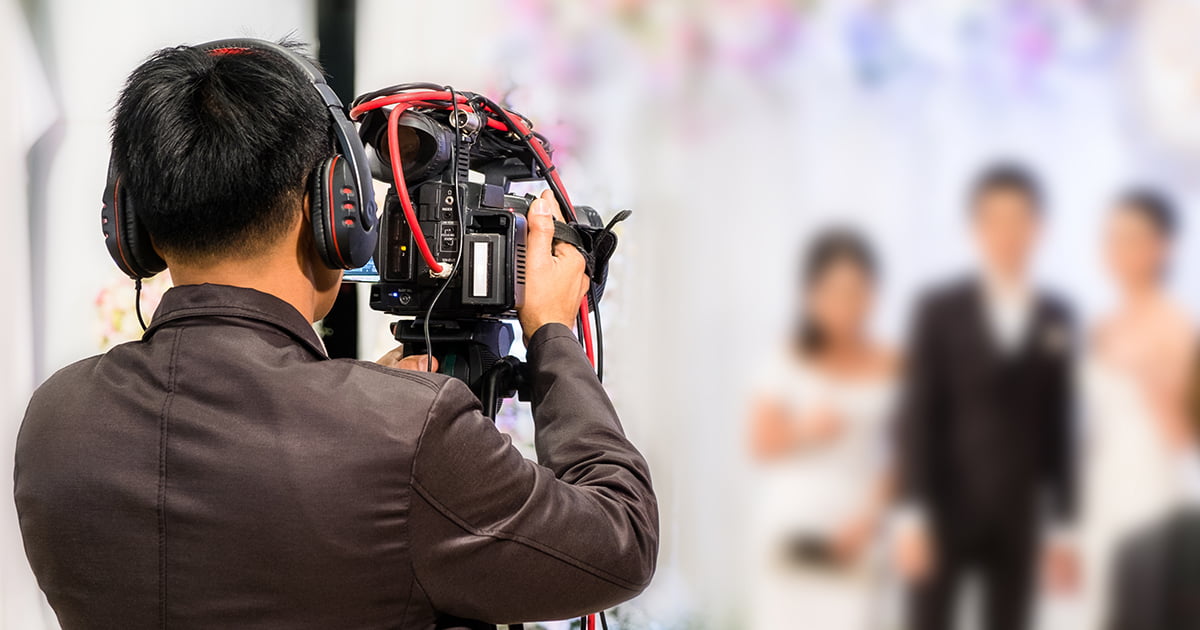 The Wedding Videographer Sees Moments You Might Have Missed
You must be extra vigilant to catch certain parts of the day. This can be anything from walking down the aisle to throwing the bouquet. When you have a videographer, you can sit back and relax. This person will be on the lookout for all the special moments you'll want to remember for years to come.
What's more, you can re-watch the ceremony and reception when you want to remember the day in years to come. If you've had the wedding day captured by a videographer, you can re-watch the entire ceremony whenever you want.
This way, you can be sure you don't miss out on any special moments. These moments can be shared with friends and family who couldn't attend the ceremony. This way, they can feel like they were there too.
A Wedding Videographer Can Create an Everlasting Memory
A wedding is a once-in-a-lifetime event you'll want to remember for years. You can create an everlasting memory with video. Whether you have the videographer shoot the entire event or record the ceremony, you'll have something that can be replayed for years.
This way, you can remember the happy times with your friends and family for as long as you live. It can be a great way to revisit the memories associated with your wedding long after the big day has passed. It can also help you create new memories with your spouse and loved ones.
With the rise of social media, couples now have many more ways to share their special day with family and friends. Those unable to attend can still feel part of the celebration by watching the wedding footage on sites like YouTube or Facebook.
Create A Highlight Reel for Guests
Those who were unable to attend the wedding might appreciate a highlight reel of the event. A highlight reel is a condensed version of the entire ceremony and reception that highlights the best parts of the day. You can share this with people who couldn't make it to your wedding by uploading it to social media. What's more, you can send it to loved ones via email.
A highlight reel is a great way to share the experience with people who weren't there. You can also create a highlight reel for the videographer to use in their edit. This will enable the videographer to ensure all the important moments are captured in their edit.
The day you say "I do" is sure to be a memorable one. All the love, joy, and wonderful memories from this day will be with you forever. While photos are a great way to capture some of these memories, they can only do so much.
A video can capture the emotions and the atmosphere of the day in a way that photos simply cannot. It can capture the laughter, the tears and the joy all in one place. For some couples, this is priceless.
Of course, hiring a professional videographer comes at a cost. But, depending on your budget, there may be ways to work this into your overall wedding expenses. Additionally, many videographers offer package deals that include other services, such as wedding photography.
If you are looking for a way to preserve your wedding memories in a truly special way, a videographer may be the perfect solution.