Planning a wedding can be confusing, especially when trying to find the right person or company to help with your big day.
Do you hire a venue coordinator or a wedding planner?
What type of services do they provide?
Many people feel they are the same, but there is a distinct difference between these two professionals.
The Venue Coordinator
Venue coordinators help you plan your big day by organizing the venue and setting it up. They may even provide additional lodging options if applicable. Some coordinators will also help with catering and other aspects of the wedding reception. A venue coordinator will likely coordinate pre-wedding meetings with all of your vendors before the big day to ensure everything goes smoothly.
Duties of a Venue Coordinator
Your venue coordinator…
Will meet with you and your wedding vendors before the big day to finalize details concerning the venue, all of your vendors, and any other special requirements covered in the detailed timeline.
Will be responsible for assisting you with booking the venue, confirming all details with the venue's proprietors, and checking on the status of deposits paid.
Will oversee a final walk-through of all the details, confirm final equipment and furniture inventory, check in at the ceremony's venue and the reception site, and make any last-minute changes.
Will serve as the final point of contact for all vendors and give you an itemized list of all vendors and their contact information, including phone numbers and email addresses.
Will also be responsible for taking notes and addressing any forgotten details, such as candles, flowers, glasses, and so on.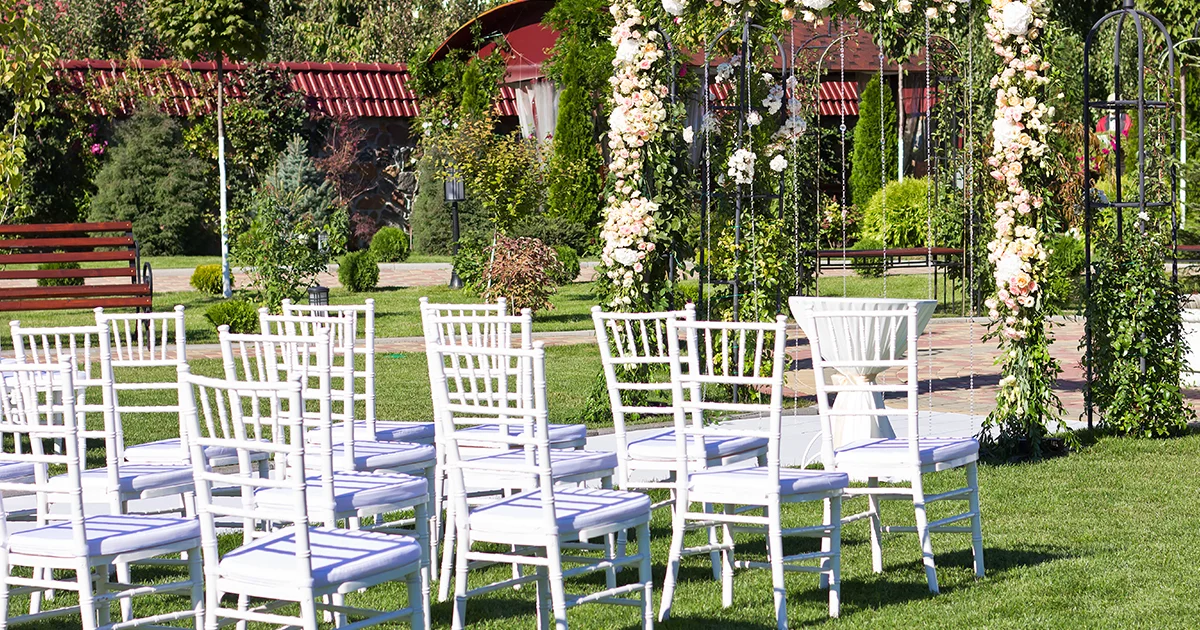 When Do I Hire a Wedding Coordinator?
Wedding coordinators are the go-to professionals for people who want to play an active role in the planning of their special day. They will keep you in the loop and will also be ready to respond to any unexpected situations that may come up at the end of the planning phase. Wedding coordinators are also the perfect choice for detail-oriented couples and those with a limited budget.
The Wedding Planner
A wedding planner will only work with you on your wedding day. They will work with you to orchestrate the ceremony and the reception timeline to ensure a smooth day for your wedding party.
A planner is also responsible for keeping all vendors on schedule. He will also help you gather the reception details before the big day. This can include choosing your menu, finding vendors, and ensuring everything are in order.
Wedding planners are often used by couples who live out of the town or state where the wedding takes place to help with the set-up and logistics needed on the big day.
Duties of a Wedding Planner
Your Wedding Planner…
Should create a detailed itinerary of the day from beginning to end and a timeline for when things will start and what needs to happen at each stage.
Will work with the venue coordinator and all vendors to ensure that all aspects of the day are as desired.
Will keep track of details of the reception site, such as who is seated at each table, who will serve food and drinks, when to cut the cake, and how you would like your gifts received.
Will provide you with vendor referrals and negotiate contracts on your behalf.
Will help you create a budget and help you work with vendors to stay under that budget. He'll also help you set up payment plans and keep track of all payments.
When Do I Hire a Wedding Planner?
Typically, people hire a wedding planner when they want to delegate all the details and planning so they are free to carry on with their other activities and enjoy their big day. Many couples with hectic work schedules also hire a wedding planner for peace of mind. A good wedding planner can find you great deals on services such as photography, flowers, and other vendors.
Many couples are torn between hiring a venue coordinator or a wedding planner. While it depends on your needs, you should ensure your planner or coordinator is adept at both tasks. While some people prefer a one-stop-shop regarding their wedding planning and coordination, it's best to have a backup plan in case one of these services doesn't work out as expected.
How Do I Choose the Right Wedding Planner or Coordinator?
They say it takes a village to raise a child. Weddings are no different. Careful planning and coordination are critical to a successful day, and a qualified wedding planner or coordinator will be there every step to ensure you don't miss a beat. To find the right person for your big day, ask friends and family members who may have gotten married very recently.
Another easy way to identify qualified professionals is to check them online and look at their websites. These professionals create detailed planning and event web pages that potential clients can access. These web pages can also be referenced for any questions you may have.